For tours to Lake Rotoiti Hot Pools
please contact any of the below tour operators:

Waimarino Adventures
Waimarino Kayak Tours offers fully guided kayaking experiences over to the Hot Pools; a fun day trip, and an evening experience featuring the night sky, with both featuring a hidden glow worm cave! Leave the motorised transport behind and become captain of your own vessel.
ph: +64 7 576 4233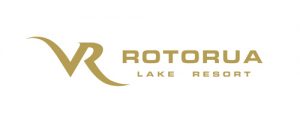 VR Rotorua Lake Resort
Located on the shores of beautiful Lake Rotoiti, and just 15 minutes drive from central Rotorua, lies VR Rotorua Lake Resort, known for its idyllic setting and superb facilities.
The magnificent surroundings of VR Rotorua Lake Resort, Rotorua provide the perfect setting for a weekend getaway, or a longer break, where you can relax and unwind, and simply soak up the atmosphere. Our hotel in Rotorua is the perfect place for it.
ph: +64 7 362 4599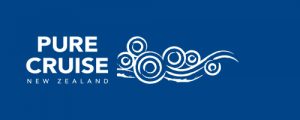 Pure Cruise
Pure Cruise is a unique sailing experience operating on the shores of Lake Rotoiti. Aboard Tiua you will experience high levels of comfort and service provided in our spacious saloon, cockpit and deck areas. Lake Rotoiti is a large freshwater lake with many stunning bays and coves to explore. It is also steeped in cultural and geothermal history which the crew are happy to share. Tiua can be booked for exclusive private charters in which we can deliver your group to the Lake Rotoiti Hot Springs so please click the below link to find out more about Pure Cruise.
Phone – +64 7 362 4048

River Rats Raft
River Rats Raft & Kayak have been offering quality adventures for over 35 years.
Join us for a guided Kayak trip to the spectacular Manupirua Springs Hot Pools on Lake Rotoiti.
On arrival we will get you kitted up in the paddling gear, after a paddle and safety brief we paddle across scenic Lake Rotoiti to this amazing spot only accessible by boat.
Situated right on the lake edge there are a range of hot pools of varying temperatures all fed from a natural hot spring.
Paddling time is usually around 1 hour each way. There is plenty of time to relax and enjoy the hot pools or swim in the lake before enjoying a leisurely return paddle.
During the paddle your guide will tell you some of the history of the area and some local Maori legend's.
In summer an evening option is available that includes a BBQ dinner with a sunset paddle and a visit to a hidden Glow Worm cave.
Phone – +64 7 345 6543

MDA Experiences
MDA Experiences offer a unique blend of nature, Maori culture and outdoor adventure; fully customised to suit clients' desires. They specialise in exclusively guided outdoor activities all over the region, but more specifically, on Lake Rotoiti, they offer activities such as privately guided kayaking excursions. You will also frequently find MDA Experiences working together with their friends at Pure Cruise and Volcanic Air to create a seamlessly guided day, all finished off with a relaxing Hot Pool soak.
Phone – +64 7 3484290

Kawarau Jet Rotorua
Available 364 days of the year for that crisp winter morning bathe, summer picnic, group gathering or romantic starlit getaway this is a "Must Do" on your visit to the Bay of Plenty
For the past eleven years Kawarau Jet has been sharing this hidden gem with tourists from all over the globe. Leaving from our city lakefront location, enjoy a 45 min blast across Lake Rotorua, through the stunning Ohau Channel and then onto Lake Rotoiti and the Hot Pools.
Our professional drivers will ensure all of your needs are catered for whilst providing you with history and information on this iconic area and thrilling you with speed, spins and adrenalin throughout your journey.
At 2.5 hours, including travel time, this adventure presents as incredible value for money.
Phone – +64 7 343 7600