Major Prizes Up For Grabs!
1st Prize: 2020/2021 LRHS Season Pass
2nd Prize: 2020/2021 LRHS Concession Ticket
3rd Prize: LRHS Family of 5 Casual Visit to the pools
Spot prizes for all ages up for grabs
To enter, please complete the below entry form before 12:00pm on 28 June 2020.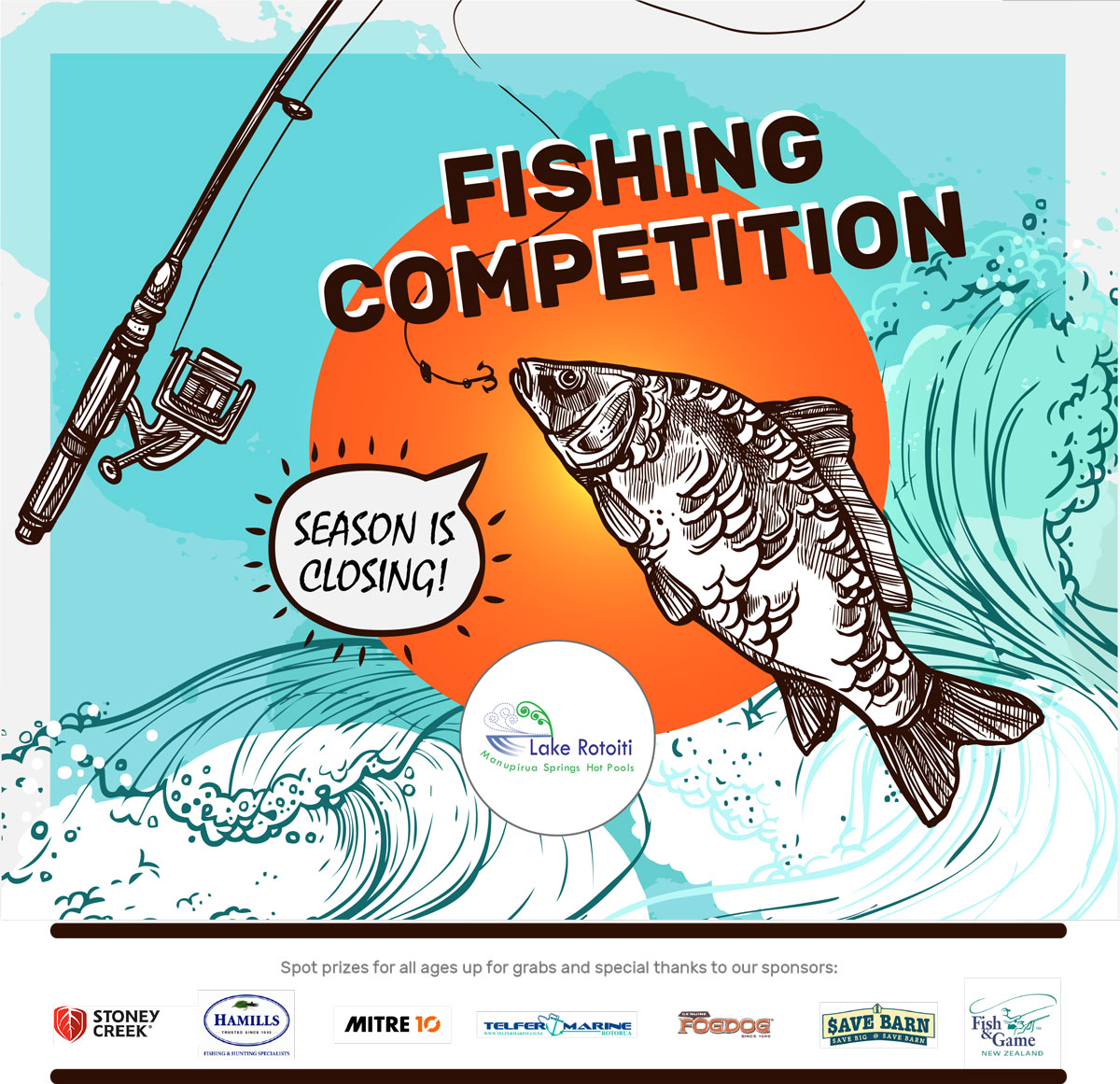 Rules of Competition
Registration needs to be completed before 12:00pm on 28 June 2020.
Everyone must have a current Fish & Game License and adhere to all rules and conditions stated on the licence.
There will be no event briefing. All entrants will be expected to participate in accordance with these rules and in the spirit of the event.
In the event of a tie, the first fish to be weighed on the day will take precedence.

In case of your boat breaking down, you can be transported on another vessel to come to the pools to make weigh in.

No undersized fish, minimum length of 400mm. Maximum 2 fish per person.

Weigh-in will close at 3:00pm on the day and prize giving will be at 3.30pm.

PROTECT New Zealand Lakes stop the spread of invasive weeds, algae and fish. Make sure that any fishing equipment that you transfer into or out of Lake Rotoiti has been decontaminated using approved Check Clean Dry methods.